Best-Seller: Province Apothecary Moisturizing Cleanser (30 ml)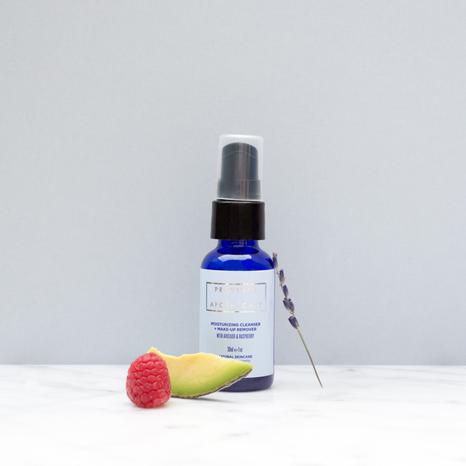 Best-Seller: Province Apothecary Moisturizing Cleanser (30 ml)
Transform your skincare routine with our purifying organic oil cleanser. Our best-selling product is ideal for all skin types because it gently removes dirt, make up and pollution without disrupting your skin's natural balance.
Use daily to thoroughly remove dirt, make-up and pollution without disrupting the natural pH of your skin. The blend of pure plant oils won't clog pores, dry out skin or cause irritation, making it ideal for all skin types including acne-prone. It gently deep cleans and balances, feeding your skin vital phytonutrients for a truly radiant glow.
WINNER! Our cleanser was chosen as a Best of Green Beauty 2016 by The Detox Market AVOCADO OIL | Rich, viscous carrier oil high in antioxidants, Vitamins A, D, and E and Omega-3 fatty acids which deeply penetrate skin to fight dryness, dullness, and dehydration.

RASPBERRY SEED OIL | High in Vitamins A, E, Omega-3 and Omega-6 fatty acids to smooth and replenish skin's moisture barrier. Very high in linoleic acid, a fatty acid found to be lacking in the sebum of acneic skin.
Ingredients: Sunflower Seed Oil*, Jojoba oil*, Avocado oil*, Evening Primrose oil*, Raspberry Seed oil*, GMO-free Vitamin E, Rosemary leaf extract, and therapeutic essential oils of: Bergamot, Lavender*, Frankincense* and Petit grain. *Certified organic ingredient.
Our Bergamot is Bergamotene-free (not photo-toxic).
Directions: Use nightly to remove make-up and dirt. Apply to a damp face or add a few drops of water or toner to the cleanser before applying. Warm oil in your palm. Massage into face and neck in a circular motion. Remove cleanser off with a damp face cloth.